Graffiti Removal
Vandalism Clean - up | Outdoor Wall Cleaning
Have you had a recent incident with some local "artists"? Mike Groch's White Glove Cleaning Service can remove that "public art" faster than you can say "urban blight".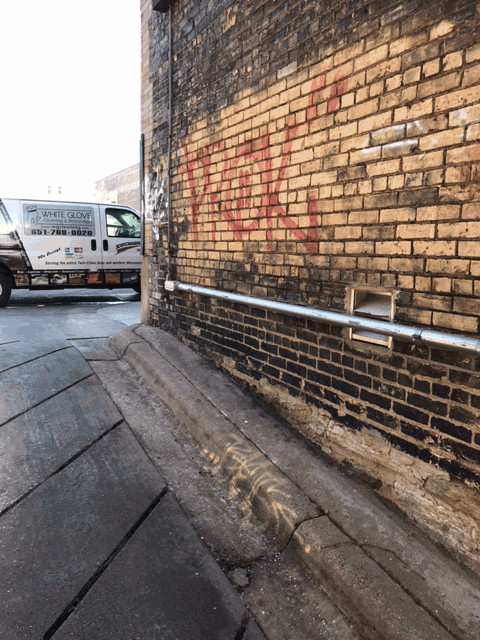 We match our cleaning methods and products with the surface to be cleaned - sealed stone, concrete, painted siding; you name it. If it has been defaced, we'll clean it for you.
We also remove other unwanted substances, such as organics (tomatoes, eggs, etc.). If your home, business or car has been defaced in any way, we can help!
We can remove graffiti day or night, summer or winter. But the faster you call us, the easier it will be. The longer an unwanted compound sets, whether it's paint or an organic substance, the harder it is to remove, and the more damage it causes to the surface it's adhered to.