Mold Remediation in the Twin Cities
Minnesota Mold Experts - Correct and Protect Your Home
Finding out that you have mold in your home can be an extremely scary and upsetting experience. Not only does it signal a potential air quality issue in your home, but it also is a clear sign that there is moisture somewhere that it should not be. White Glove Cleaning and Restoration is the Twin Cities leader in mold removal and prevention. We will remove the mold and fix the cause of the mold ensuring that your home is protected.
What Causes Mold and How To Stop It
In many cases, mold is caused from moisture in your home. Basements that are humid and do not have a lot of ventilation can develop mold. Mold is also relatively common after water damage. It is important to understand the conditions causing the mold so that we can both remove the mold and ensure that it does not return. Mold is organic and needs food and water to survive. All permeable material are in harms way of mold. Examples are: drywall, wood, insulation, furniture, carpet, carpet pad and clothing just to name a few. Self contamination is one of the biggest mistakes people make when trying to mitigate.
Common Places Where Mold Forms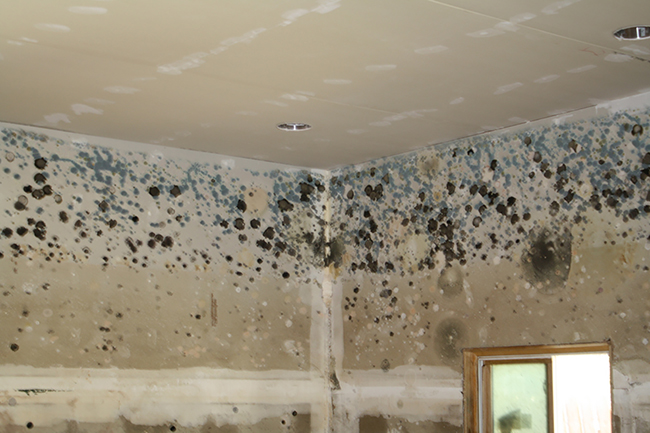 While many people associate mold with attics or basements, the truth is mold can form anywhere in your home. Especially in places that are unusually moist, damp or humid. Having poor ventilation can also create an environment where mold is more likely to grow. While mold can obviously form anywhere, some common places where mold is found in homes include:
Attics (especially in cases where bathroom fans vent to your attic)

Basements

Inside of walls

Plumbing errors, leaking appliances

Around improperly sealed windows, doors or skylights
Bathroom Mold
The bathroom ventilation fan is a huge problem in many homes. Either the fan is too small to pull the moist air out, the ductwork is clogged or worse yet, the duct work is not installed properly omitting warm moist air into the attic. A breeding ground for mold!
Mold in your Home CAN Be Very Dangerous
Beyond the fact that mold is obviously unattractive, it can also be very dangerous. Common types of mold can cause symptoms like nausea, rashes, dizziness and headaches. It is also possible for certain people to be allergic to specific types of mold. Mold is generally an indicator of poor air quality, so even if the mold isn't causing a problem, the conditions causing the mold need to be dealt with.
Contact White Glove Cleaning and Restoration for Mold Removal in the Twin Cities
From our main HQ based in St. Paul we service the entire 7 county metro area. If you found mold, or can smell mold but have not found it, we can help. Don't wait another day while the problem gets worse. Mold left untreated can be dangerous to you and your home. Trust the experts at While Glove to solve the problem at the source, and do it right the first time.
White Glove offers FREE in home inspections, consultations, and tests. We are certified and a preferred vendor for over 16 insurance companies and countless property managements companies.
WHITE GLOVE = PASSION.
Unsurrpassed customer service and expertise is restoring damaged properties.
We exceed every customer's needs and expectations with integrity, proactive communication, and only the highest quality products, services and equipment delivered in a timely manner.
The WHITE GLOVE DIFFERENCE:

We work for you, the insured, NOT the insurance company.
Comprehensive Estimates The president of WG will personally estimate your project and provide a no cost no obligation estimate using the same software the insurance company uses. Mike Groch has trained insurance adjusters and estimators on the use of this software.
Close end Contract the only cost to the insured will be the deductible.
GUARANTEE- we offer a lifetime guarantee on all of our work.